Water Purifier & Dispenser - Alva WL7
This advanced water purification system combines refined engineering and high-tech features in a robust and reliable machine.
The Alva WL7 Firewall™ (WL7 FW) can dispense a large volume of ice-cold and bright sparkling water. Ideal to satisfy all the hydration needs of the busiest workplaces.
FIREWALL UVC TECHNOLOGY
Firewall ™ UV-light purification technology acts as a barrier at the point of water dispensation, destroying 99.9999% of germs, 100% of the time.
HIGH PERFORMANCE FILTRATION
Filtration technology that is really good at taking the bad stuff out while leaving the good stuff in. Removal of chlorine and other water-borne tastes and odours is guaranteed.
ANTIMICROBIAL BIOCOTE® PROTECTION
Biocote® is a surface level antimicrobial technology that inhibits the growth of micro-organisms on the equipment's surface.
COVID-SECURE TESTED
World's first COVID secure range of water dispensers thanks to patented UV Firewall purification technology that is scientifically proven to be 99.999% effective against the human form of COVID-19 virus.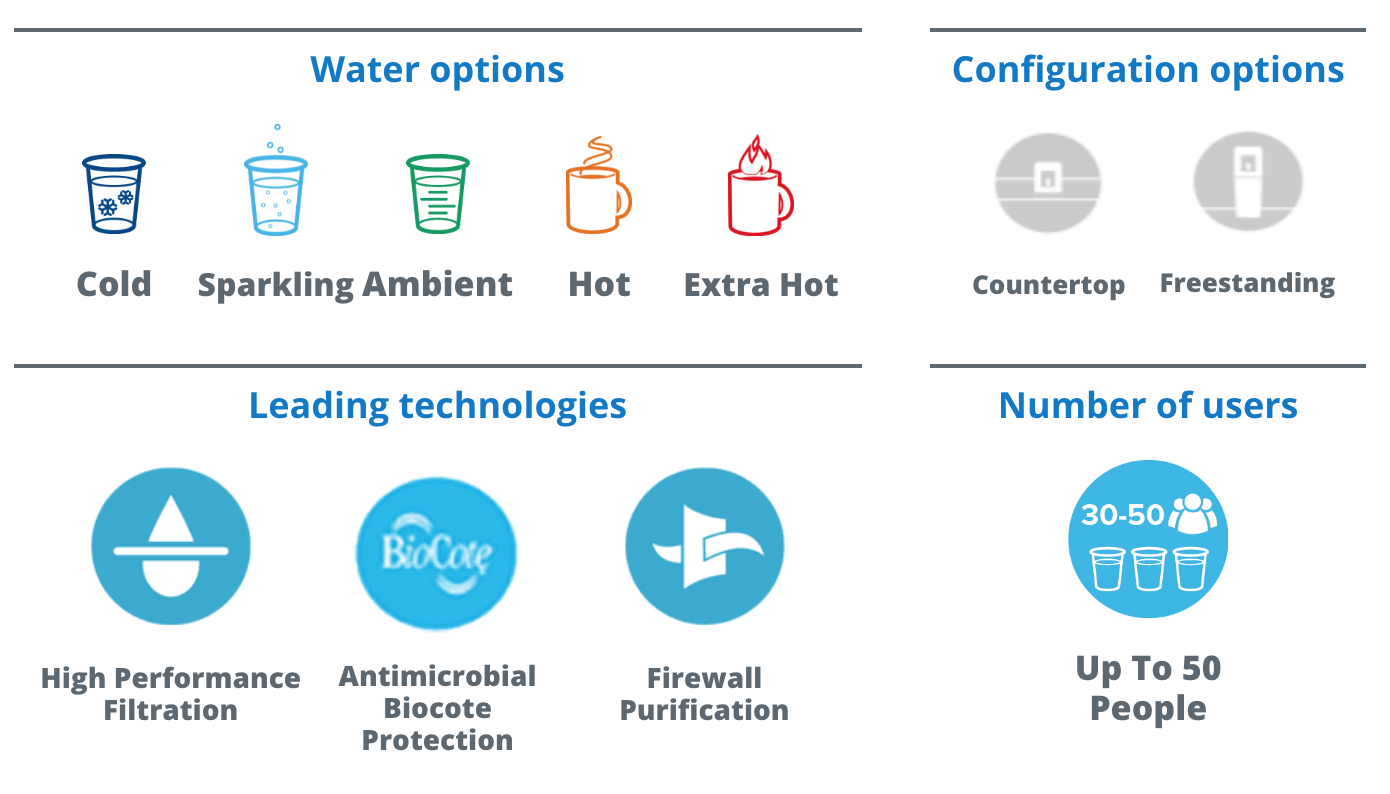 ---