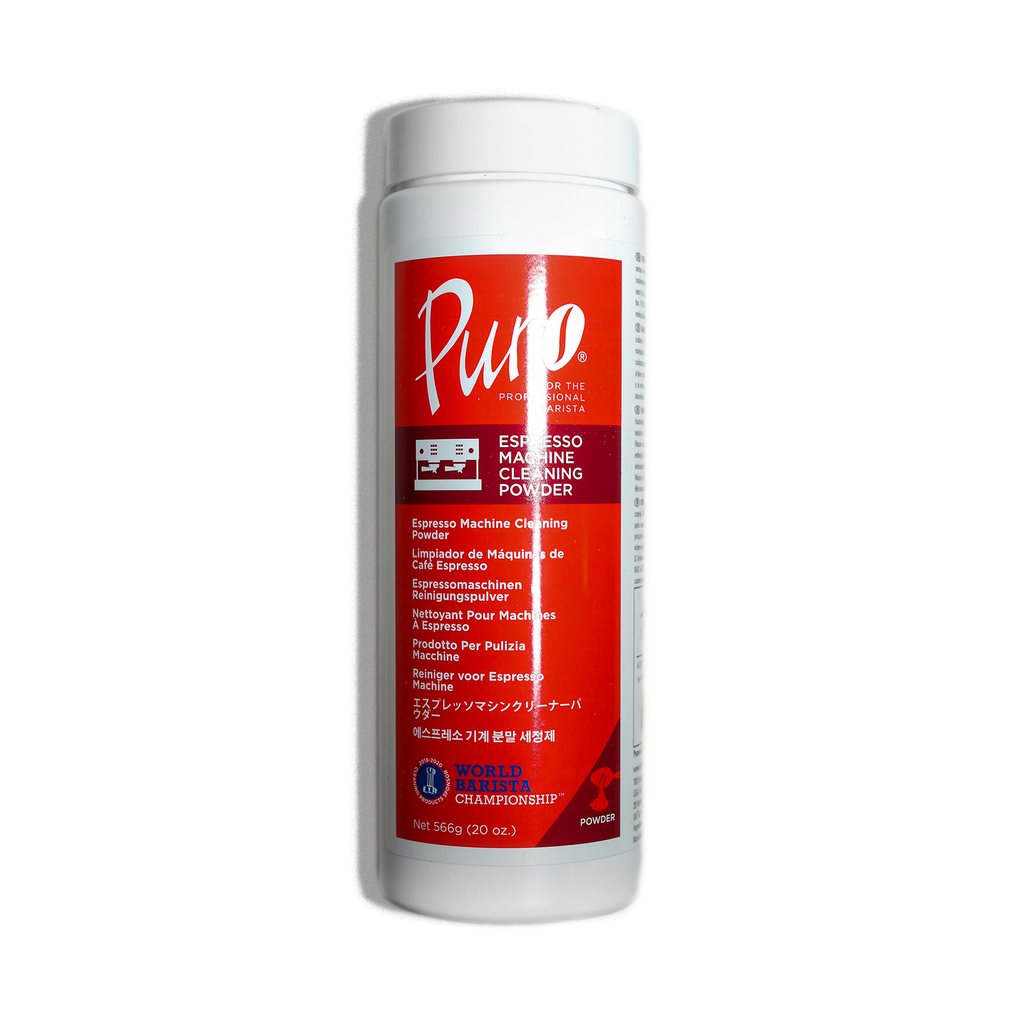 Espresso Machine Cleaning Powder
Made from all natural, biodegradable, and phosphtae free ingredients.

Eliminates coffee residue and oils from espresso machine groupheads, valves and lines.

Keeps screens and filters clear for even extraction.

Removes coffee stains from batch brewer filter baskets and servers.

Can also be used to make a soaking solution to clean other equipment, parts and accessories.
Odorless.

500 g jar (17.6 oz)
---